Imagine Your Ideal Life: Daniel's Story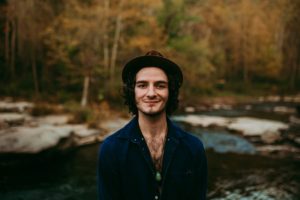 In 2016, I was working a sales job and I just wasn't feeling fulfilled. I kept remembering that Alternative Therapies class in college that I took and loved, and I knew deep down that I wanted to help people in a unique way. I departed with the sales company and shifted gears as I got into graduate school. I received my Master of Arts in Integrative Health Studies at the California Institute of Integral Studies. I got my Certificate of Guided Imagery and fell in love with the modality.
Using Guided Imagery, I help people become more mindful and grounded through inward exploration and sensory analysis. 
Guided Imagery can be a mini-vacation for the mind, an exploration to great insights, and be a guiding path to one's true potential. The modality incorporates the imagination, being present, and using the breath. These are all things that can slip away from us when "caught in the grind" or stressed.
For me, Guided Imagery has done wonders for my confidence, ability to slow-down, and has helped my imagination be more positive and fertile. I now want to share and offer this powerful modality to all of whom are open to it.